my friend, derek, recently traveled to trancoso, brazil for his honeymoon with his lovely wife, brandace.  i hadn't heard much about trancoso, but vaguely knew of bahia.  his photos floored me and i begged him to write about his trip for jaunt.  thankfully, he agreed, and it's safe to say that most of you will add trancoso to your travel list before you finish reading.  enjoy!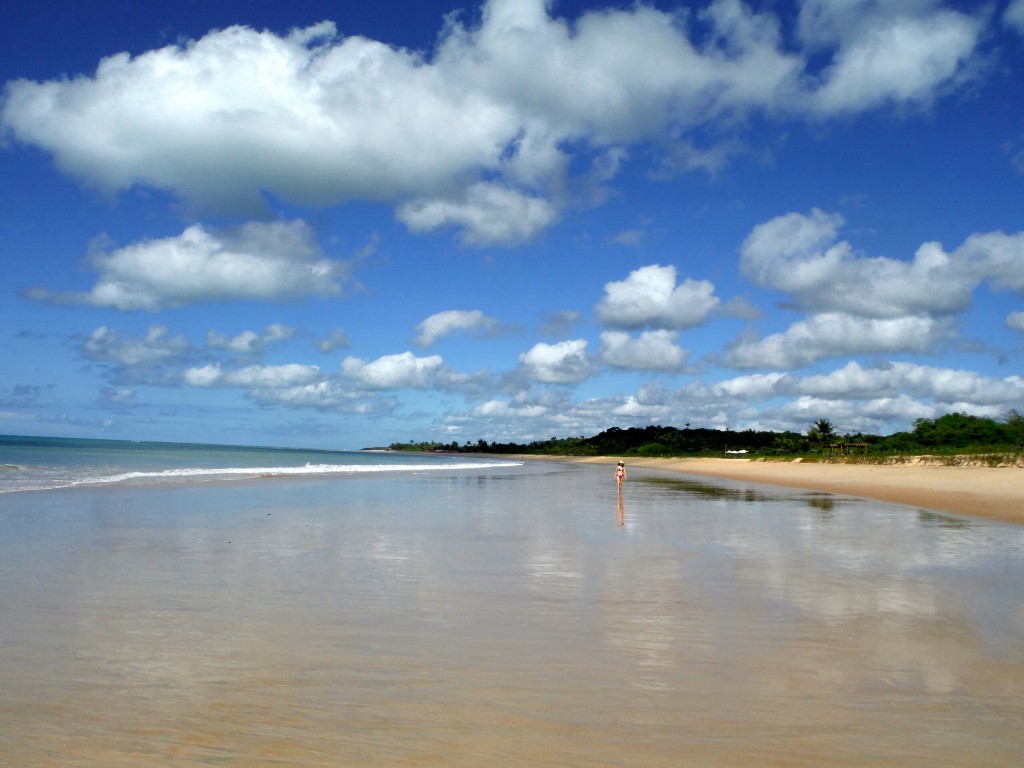 making your honeymoon your own…for better or for worse
when you became engaged, you are not only committing to a lifelong marriage but also to months of stressful wedding planning.  perhaps that is why the honeymoon has become the quintessence of unwinding.  luckily for me, my future wife and mother-in-law assumed most of the tasks of sorting through flower arrangements and table linens, thus leaving me with my favorite hobby: travel planning.
for me, thoughtfully arranging a vacation with my new bride was just as important as arranging our wedding itinerary. i began exploring options by visiting popular travel websites, "top 10 honeymoon destinations" slideshows, and other married friends' facebook albums.  every location promised secluded romance, tropical beverages, and beautiful seascapes to take the obligatory "feet on beach" instagram.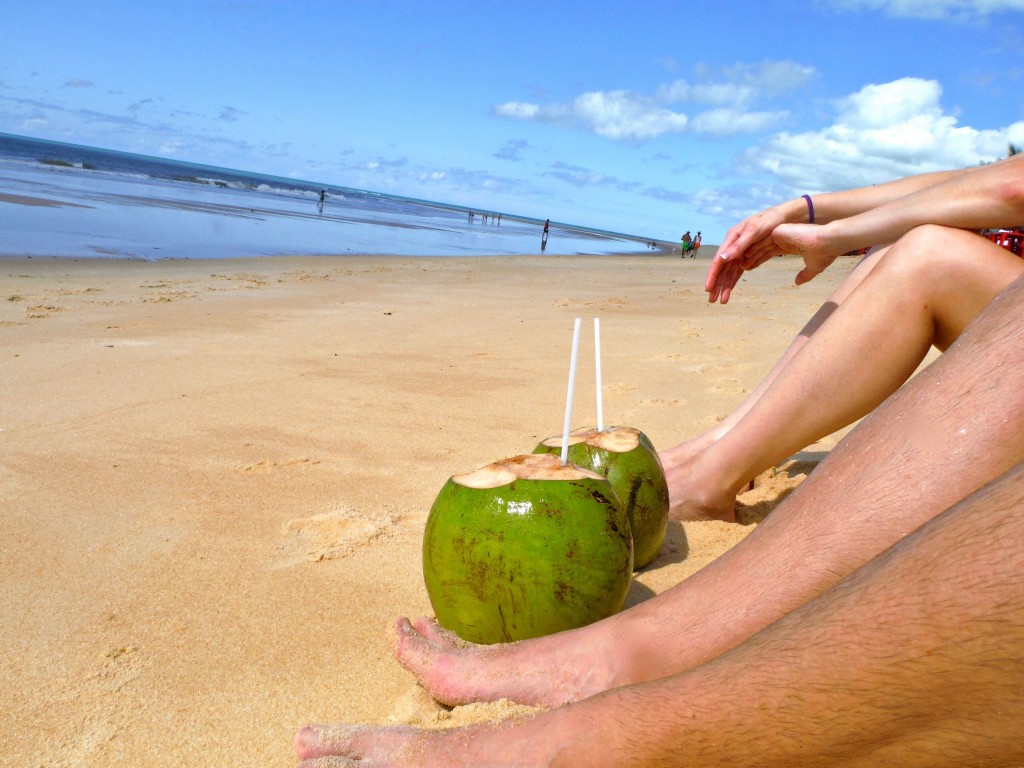 i settled on a spot that would deliver all of those requisites and much more; however, you would not find trancoso on any "top 10 honeymoon" list.  in the remote discovery coast of bahia, brazil, sits a half-century old fisherman's town that only received electricity 15 years before our arrival. the inherent risks to choosing a place like trancoso for a honeymoon included all of the possible nightmares of foreign travel: 18 hours of planes, airports, dodgy roads, poor plumbing, and a language barrier. but doing a little homework would ease those fears and trancoso would prove to have come a long way over the last decade.
brazil – my own
my mother is brazilian and i have always considered myself half brazilian; that is, until i was forced to deny my dual citizenship in order to obtain a tourist visa, otherwise face the long battle of renewing a brazilian passport used only once as a toddler.  nevertheless, i was determined to explore a slice of my heritage and share the experience with my wife.  also weighing on the decision was the upcoming world cup, which would be hosted by brazil in the days following our departure.  for the locals, the anticipation of the world cup provided an air of excitement that outweighed the woes of preparation.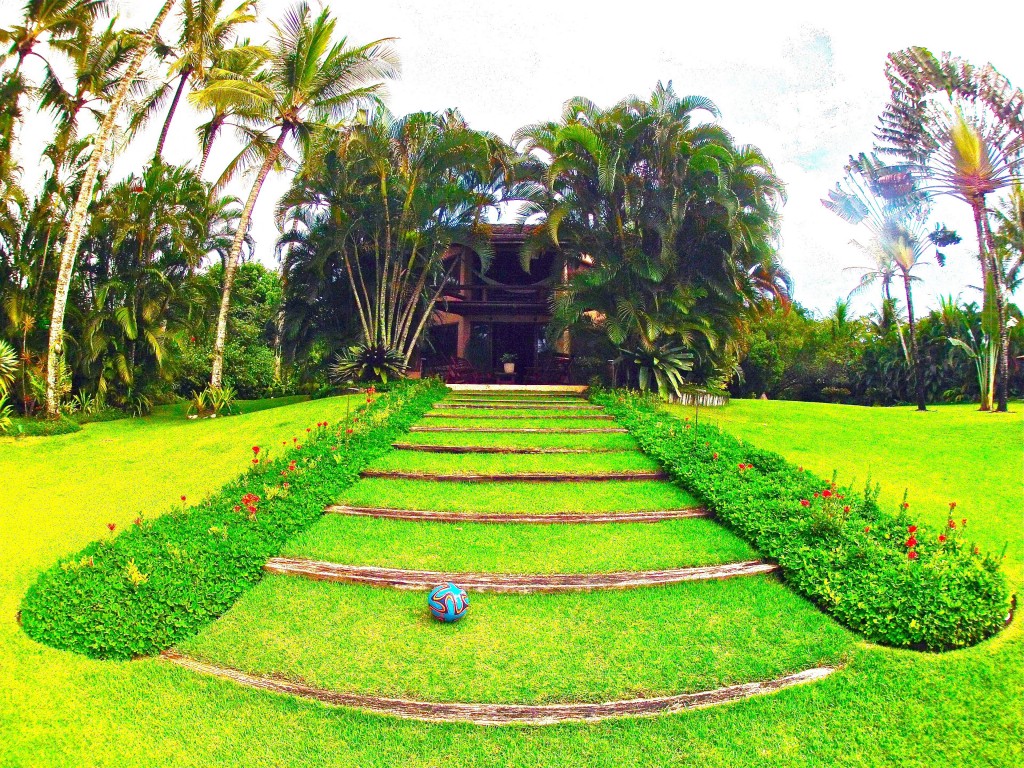 the eventual winners of the world cup would not miss the enchantment of the discovery coast, either.  in brilliant tactic, the german national team set up "camp" just north of trancoso so they could adapt to brazil's weather conditions and train in relative privacy.  their accommodations seemed to fit the building code of coastal bahian living: natural wood framed, open-air bungalows equipped with modern luxuries.  no one who sees pictures of bahia's beach-lined villas would say that these people are roughing it.  quite the opposite, the wealthy and fortunate vacationers have discovered a style of living that could only be achieved in coastal bahia.
trancoso – paradise discovered
the road to trancoso was not originally paved in gold.  in fact, the roads arriving to trancoso are still not paved at all.  the town and its locals seem to cherish some of its oldworld feels in spite of the recent renovations.  when the mode of transportation is not by foot, locals find a dirt bike or the rare pickup truck sufficient for traversing the 3-mile wide city.  for tourists, trancoso is mostly confined to your private villa resort and the town square called quadrado.  what you will not find confining in trancoso are the endless beaches. except for the few beachfront pousadas (private inns) and restaurants, you could easily stroll the main 1-mile stretch of beach without passing another person.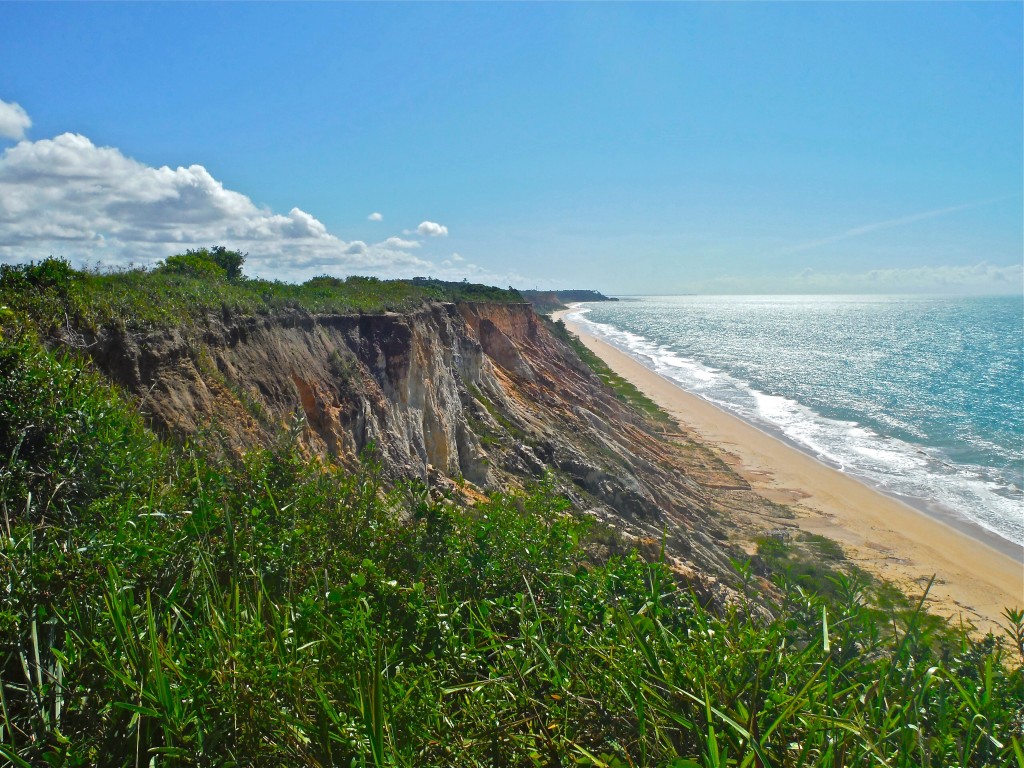 trancoso has become a popular vacation destination for wealthy brazilians and urban youth looking to party.  during carnival and other summer holidays, trancoso will transform from a quiet hideaway to a 24 hour sun-drenched nightclub, a "paradox and dream" amongst urban brazilians and free-spirit bahians who have witnessed the intermingling of their complex and simple worlds.  more often, the locals are required to adapt to the draw of their own private paradise.
our honeymoon happened to land during the "off-season" (based on brazilian standards) when most beach-going brazilians choose not to put up with chilly 75 degree days and the occasional rainstorm.  for that reason, we were able to experience trancoso during its quiet season. we felt as though we had the beach and villa resort to ourselves.  and with all that space to yourself, you find it natural to want interaction with whoever crosses your path.  often that interaction was only with local staff or bartenders, and despite the language barrier (we created our own portuguese-spanish hybrid dialect), the conversation was always pleasant.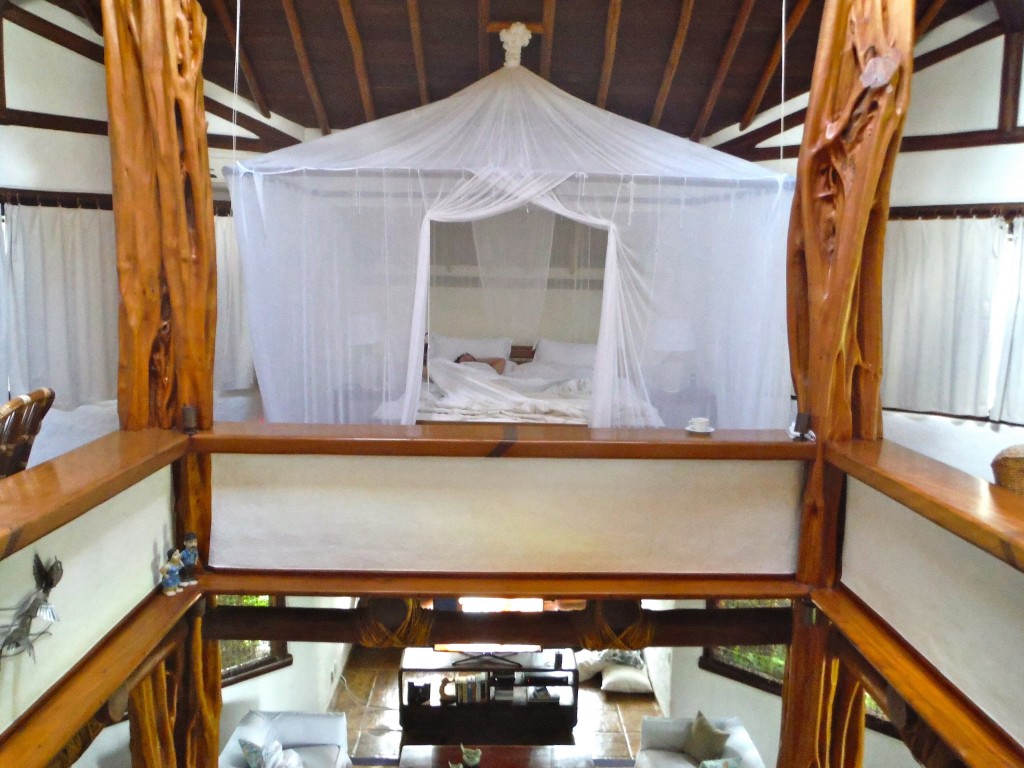 when planning the trip, i understood the key to a tranquil honeymoon was to keep the itinerary open and flexible.  we knew of a handful of activities offered by local groups but resisted scheduling anything more than a day ahead.  when the weather forecast called for rain the next day, we booked a canopy-covered, outdoor couples massage.  when we were bored of the beach, we booked a quick round of golf.  when we got tired of the same scenery and routine, we hired a car service to take us to another unique beach.
by the end of the trip, our minds and bodies were in perfect harmony with the trancoso way of life.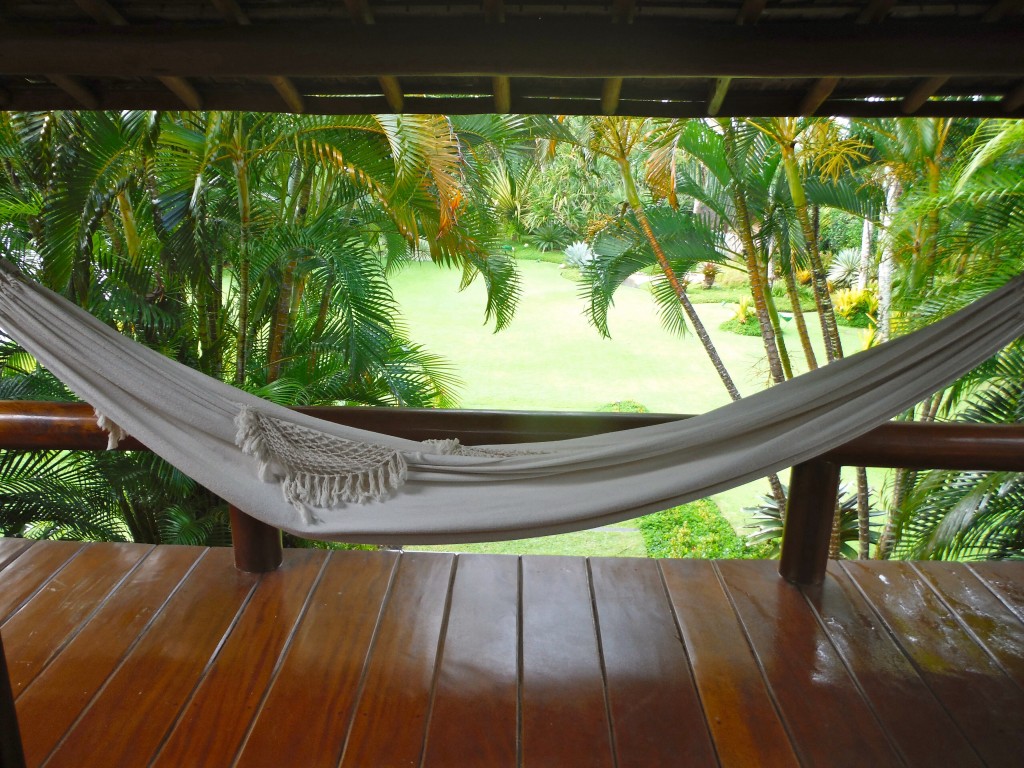 for better or for worse
making a vacation experience your own forces you to takea leap of faith.  the risks of traveling a less beaten path often means you will make new discoveries.  some good and some bad, but it's usually the obstacles we overcome while traveling that give us the longest lasting memories.
after about two days of unwinding it had become clear that the memories my wife and i were making were always going to be our own.  a blank itinerary with only a room reservation and a return flight home gave us the freedom to face new challenges together.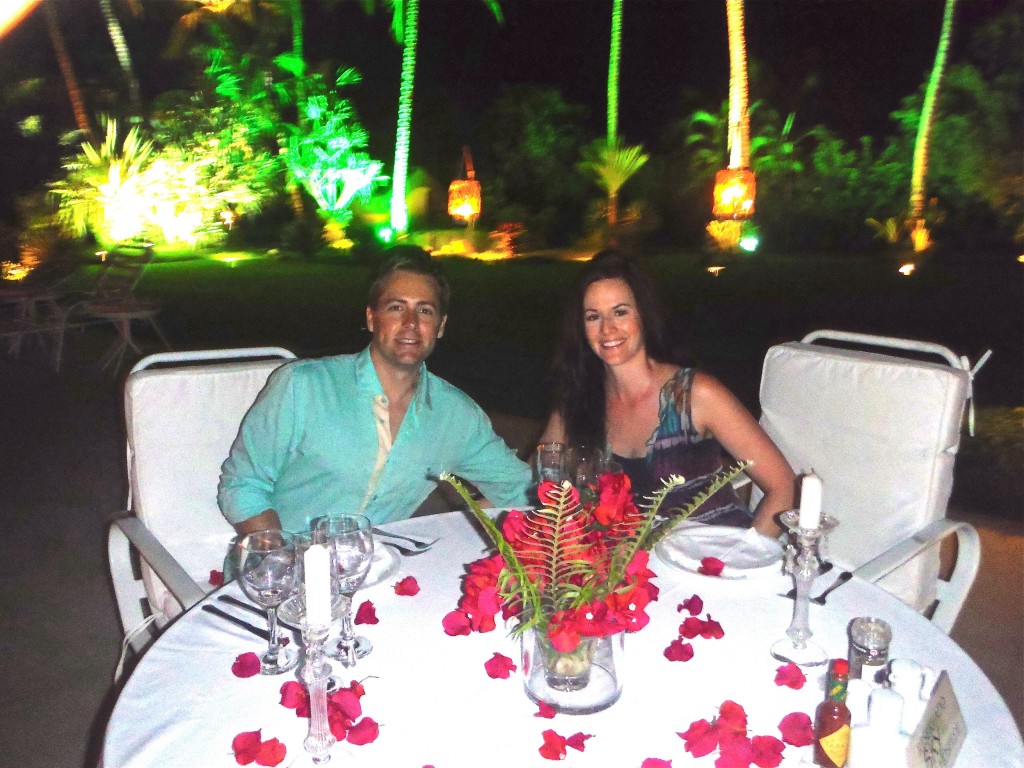 the "top 10 honeymoon destinations" lists will probably never bear the name trancoso.  truthfully, we (and the locals) do not care if it ever does.  it's difficult to say whether our stories and pictures will ever inspire others to book a trip to trancoso.  but we hope that more couples make travel a mode for self-realization rather than just fulfilling a predetermined checklist.
after all, your honeymoon will always and only be your honeymoon. and much like your marriage, you have committed to a lifetime of building your own memories for better or for worse.  you have the opportunity to write the first review.