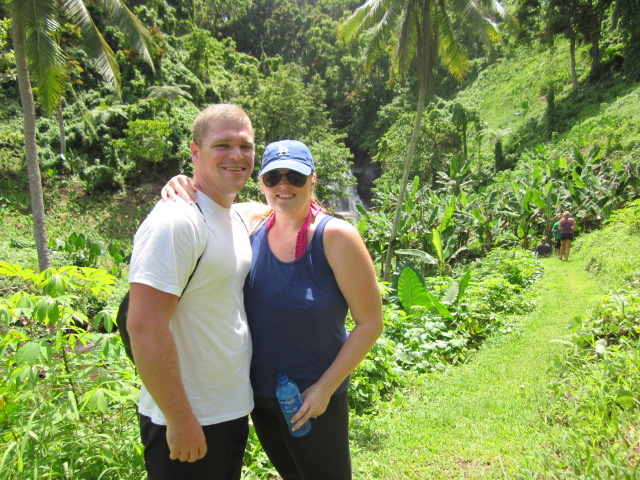 not many people outside of los angeles are familiar with LA's gloomy summer mornings. a thick layer of clouds roll in overnight from the ocean, and the mornings are overcast and chilly, reflecting the aptly named may grey and june gloom. being from oklahoma, i crave the sun and hot days this time of year, and am therefore feeling the need for some talk of the tropics. luckily, my good friend, stephanie, has some insight on fiji, where she and her husband, chris, spent their honeymoon. read her thoughts below; i'm feeling the sun on my legs already!
happily ever after in fiji
deciding where to honeymoon was pretty easy. my now husband and i wanted two things: an amazing beach in exotic locale. and fiji fit the bill.
deserted island or local adventure?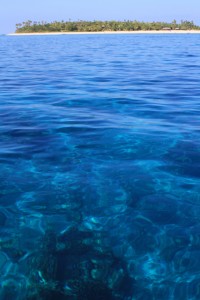 no matter what kind of vacation you're up for, a trip to fiji is an unforgettable experience. but here's what you need to know: the islands of fiji consist of two larger islands and smaller more remote islands to the south, east and west.
if you're looking for a deserted island, tropical drink haven, relaxing paradise type vacation – what we thought we wanted – i highly recommend venturing west to the mamanuca or yasawa Islands, which are a quick boat ride or flight away from nearby hub nbadi on the main island of viti levu. you'll have a pick of resorts in screen-saver worthy islands.
if you want adventure, then look no further than the island of vanua levu, which was the first island we visited. this is a place where you can do it all, but where the beaches aren't the highlight.
we were disappointed at first, but after a week of hiking lush landscapes, exploring water falls, swimming in deserted lagoons, meeting the chief of a tribe, mingling with the locals and seeing how they live – we were invigorated, enlightened and made better by the experience.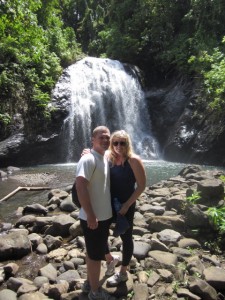 we were also ready for some rest and relaxation which is where our trip to the mamanucas filled out the adventure. highlights:
– arriving by boat, à la james bond to

castaway's

remote island of qalito.

– diving and snorkeling in world renowned waters. my husband loved exploring fiji's unique soft coral and colorful tropical fish.

– drinking kava with a local. you have to try it. it's a drink made from the kava plant and it makes you a little loopy. the locals drink it right up – no wonder they're so happy!
in short, fiji is a special place. a place where you'll meet some of the friendliest (and happiest) people in the world. you can opt for exciting adventures or simply kick back and enjoy a fiji bitter on the sand. enjoy.