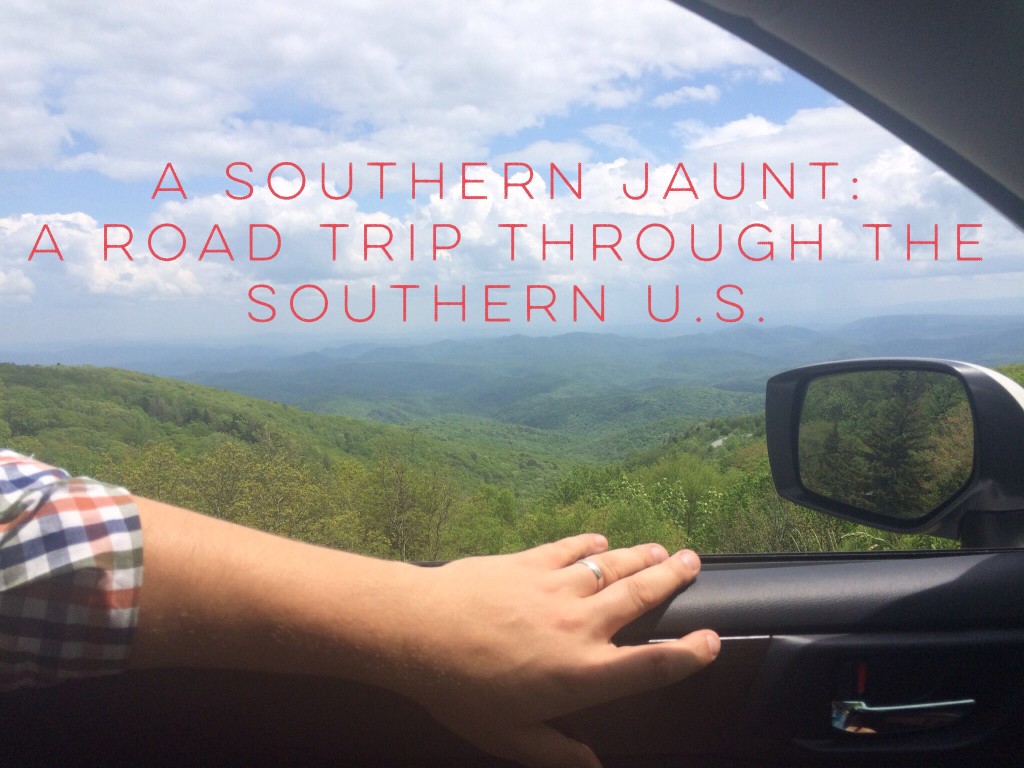 last spring, my husband and i traveled through the southern united states on a road trip.  4000 miles, nine states, and 17 cities later, we had seen a part of the country that we had never seen before.  the trip deserves multiple posts, but an overview is also in order.  starting in dallas we headed west to hot springs, arkansas, detoured in little rock for a quick trip to the clinton library, then headed north to memphis for several days.  in memphis, we visited the civil rights museum, which would unknowingly create a lens through which we viewed every city visited henceforth.  truly, truly a gem.  after learning about the roots of rock-n-roll and starting what would be a long study into southern bbq, we headed south into mississippi.
in one day, we paused briefly in oxford to visit the south's literary capital and buy a few books at the fabulous square books store on the square, then headed southwest to clarksdale, the (probably official?) blues capital of the world. a brief description of this unbelievable town will not do it justice, so i will reserve my words for a later post.  snaking further south through the delta, we arrived in yazoo city, home of my husband's favorite author, willie morris, before heading further south to vicksburg to stay the night.  if you have not previously visited mississippi, and also not visited the delta, it is a must.  if you don't believe me, anthony bourdain has an episode on the delta that may just change your mind; it is very much like no where else.  it is here where i started reading eudora welty's, the golden apples, a novel from 1949 about a fictional town in mississippi.  after visiting the civil rights museum in memphis, the book (and our travels) took on a new meaning: the south's past is troubled and its future is somewhat complicated.  i went ahead and purchased a book about james meredith, ole miss's first black student who risked his life for equal education, and wondered how that happened only 53 years ago.  who can tell what the next 50 years will hold?
venturing east the next morning, we stopped in tuscaloosa for (more) bbq before a brief stop for croissants and a visit to the oldest baseball stadium in america in birmingham, alabama.  we ended the day with family in atlanta, where the heaviness of the south was refreshingly lifted in the urban city and things seemed to return to normal for a couple of days.  driving into atlanta, we explored inman park (spoiler alert: loved), and lounged in the botanical gardens while reading more welty.
following several days of relaxation with family, we headed northeast to charleston, where the south reigned again.  charleston is a lovely city that almost seems fake (similar to the feeling i had when visiting georgetown, dc); it is filled with gorgeous colonial houses, cobblestone streets, and preppy boys donning sea green chino shorts with embroidered lobsters.  the food was amazing, as expected (bourdain's been here, too), and we had an excellent tour guide in my husband's lovely aunt.  the sea views were also quite refreshing – there is just nothing like the smell of salt water and the sound of crashing waves.
at this point, we were about halfway through our jaunt, so decided to head back.  turning westward, we also looked north and several hours later arrived in chapel hill, north carolina.  i do not even know where to begin with north carolina.  it is divine, and by far my favorite state of the trip.  lush, green, hilly, and clean (so clean!), still firmly rooted in the south, but with a bit of yankee sense.  we explored chapel hill, raleigh, and durham with the help of old friends, and then further explored winston-salem with even more friends.  what a fabulous place.  heading west from winston-salem, we entered the much-anticipated blue ridge parkway, the highway that snakes through the appalachian mountains.  this is an absolute must-visit for anyone who lives in the US (no excuses), and i do hope i can return some day for the fall foliage.  we ended our north carolina jaunt with a night in asheville, which is basically the next denver or austin (just wait) and also happened to feature the most amazing restaurant at which i've eaten in quite some time: curaté.  if you love spanish tapas, this place is the real deal.  much more on this gem later.
it is around this time that we began to tire of our nomadic life (shocker!). while i like to fancy myself an expert traveler, there really is no place like home.  we headed west through the gorgeous appalachians to nashville, where we spent several days exploring all of the hipster locales (i can't wait to write about our adventures here) and ordering in food at night to rest our weary minds.  one last stop in fayetville and rogers, arkansas to see the absolutely stunning crystal bridges museum before we headed home.  this stop was a last minute decision and we almost nixed it due to our desire to head home,  but it was so close and i had heard such great things about the museum (founded by the walmart heiress, alice walton, from her personal collection), that we ultimately decided to add the extra night.  best decision of the trip.  this is a world class collection in a stunning building in the most unlikely place.  it is also free.  and did i mention stunning?  seriously, so very thrilled this level of art has been brought to middle america; everyone deserves access to the arts and this truly does not disappoint.  go!
after 15 days on the road, we headed back to dallas to our happy home.  what did i learn through my time in the south?  it's complicated.  many places seem to still hold on to their storybook (for some) past, though those places are starting to see the futility of this choice.  while many places have since taken down the confederate flag, it still flies high in others.  the more urban areas have changed dramatically and offer truly exciting experiences with a diverse demographic.  nashville is no longer just for country lovers, and atlanta is much more than a cement-laden sprawling suburbia.  people are returning from the north to take advantage of more affordable costs of living and bringing with them new ideas and commerce that is changing the southern stereotypes.  i have a lot of hope for the south, and can't wait to see what mississippi and north carolina are going to turn out in the next ten years.  but if you haven't ever visited, do yourself a favor and plan some time soaking in the southern experience; it will definitely surprise you.
where are some of your favorite places in the south?