it's that time of year again when love is in the air!  <3   if you're looking for something nice for the man who loves to get out of town, then look no further.  see below for a few of my favorite gifts for the man on the go.  i especially love that gorgeous time traveler watch from steven alan that allows the wearer to follow two time zones.  perfect for the long distance romance, as well?  enjoy!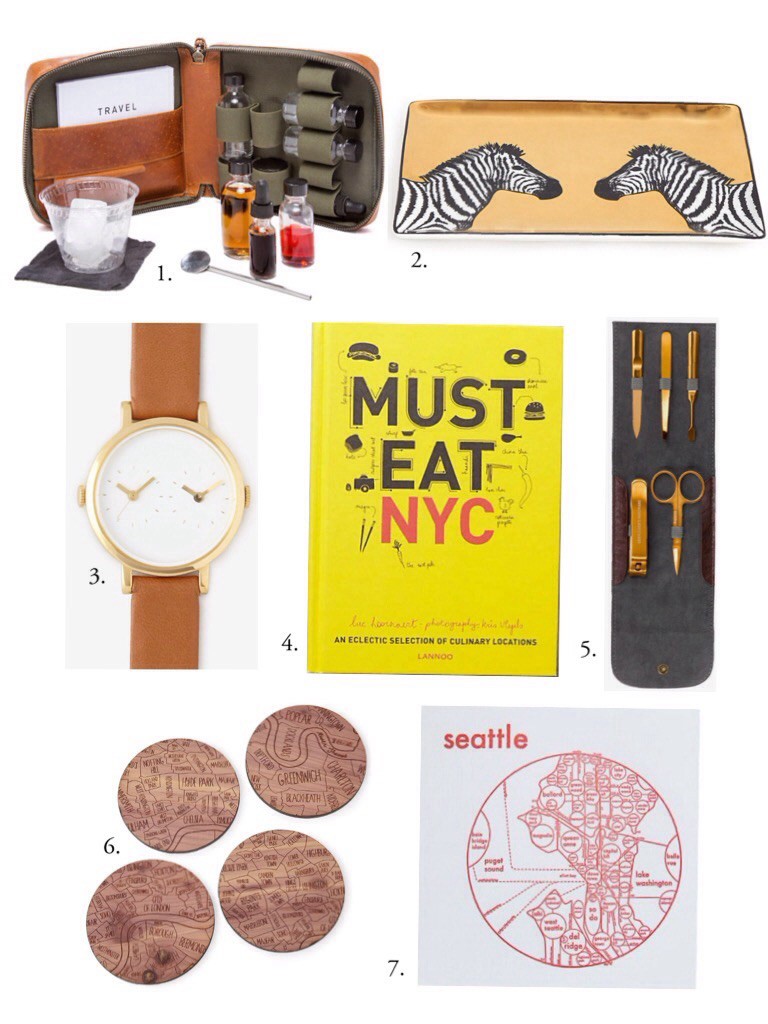 1. travel cocktail kit from stephen kenn, $295 2. zebra animalia tray by jonathan adler, $118  3. time traveler watch from steven alan (program in two time zones!), $385  4. must eat nyc book, $24.95  5. the gentleman's manicure kit, $27  6. neighborhood european map coasters (pictured: berlin), $36  7. 8×8 seattle print from archie's press (many, many more cities available on his etsy shop), $22
stay tuned for an upcoming post on favorite gifts for the jet-setting ladies in your life!